NEWS & REMINDERS
Congratulations to Suburban's 2019 JHM Clinical Awards Winners
Suburban would like to acknowledge and congratulate the 2019 JHM Clinical Award winners from our hospital. This year, nearly 400 nominations were received across the health system—the most in the history of the awards program.
Physician of the Year:
George Sotos, M.D., Chief of Hematology and Oncology
Armstrong Award for Excellence in Quality and Safety:
Mauro Sarmiento, M.D., Critical Care Unit
Excellence in Service and Professionalism:
Daniel Valaik, M.D., Assistant Professor of Orthopaedic Surgery
Best Consulting Physician:
Benjamin Rubin, M.D., Ophthalmologist
Innovations in Clinical Care:
Nicholas Peters, Pharm.D., and Courtney Morgan, Pharm.D.
Clinical Collaborations and Teamwork:
Structural Heart Disease Program
The awardees were honored by their peers at the fifth annual Celebration of Clinical Excellence on Tuesday, Dec. 3. "This was a celebration of all those who provide great care to patients every day, and it's not often that we get to celebrate them," said Paul B. Rothman, dean of the medical faculty and CEO of Johns Hopkins Medicine. Watch a video and read a Dome story to learn about the program.
North Building Tours For All Physicians
While we look forward to the opening the North Building in February 2020, there is much to be done to prepare. With your help, we are confident we will exceed all expectation. Our executive leadership and medical executive teams have meet and decided ALL physicians and advanced practice providers will be required to sign up for a tour. You can sign up here. Please note that the tours are broken down into medicine and surgery.
Tours will be approximately 45-60 minutes in length and you will need to bring your ID badge to the tour. Your badge will be scanned for proof of attendance and is needed to access all areas of the North building. One hour of CME credit will be provided for completing the tour.
If you would like to set up a tour with your subsection or group at a different date/time, please contact Michelle at Mchris30@jhmi.edu or 301-896-3678.
Please see below for a timeline of events.
Precision Medicine Research Tools You Can Use
Philip Corcoran, M.D. was recently featured in a Montgomery County Sentinelnews article discussing the dangers of vaping. The article highlighted a medical panel on electronic cigarettes Suburban Hospital co-hosted with the Stone Ridge School of the Sacred Heart in Bethesda. The panel discussion streamed live on Facebook. Watch the replay here.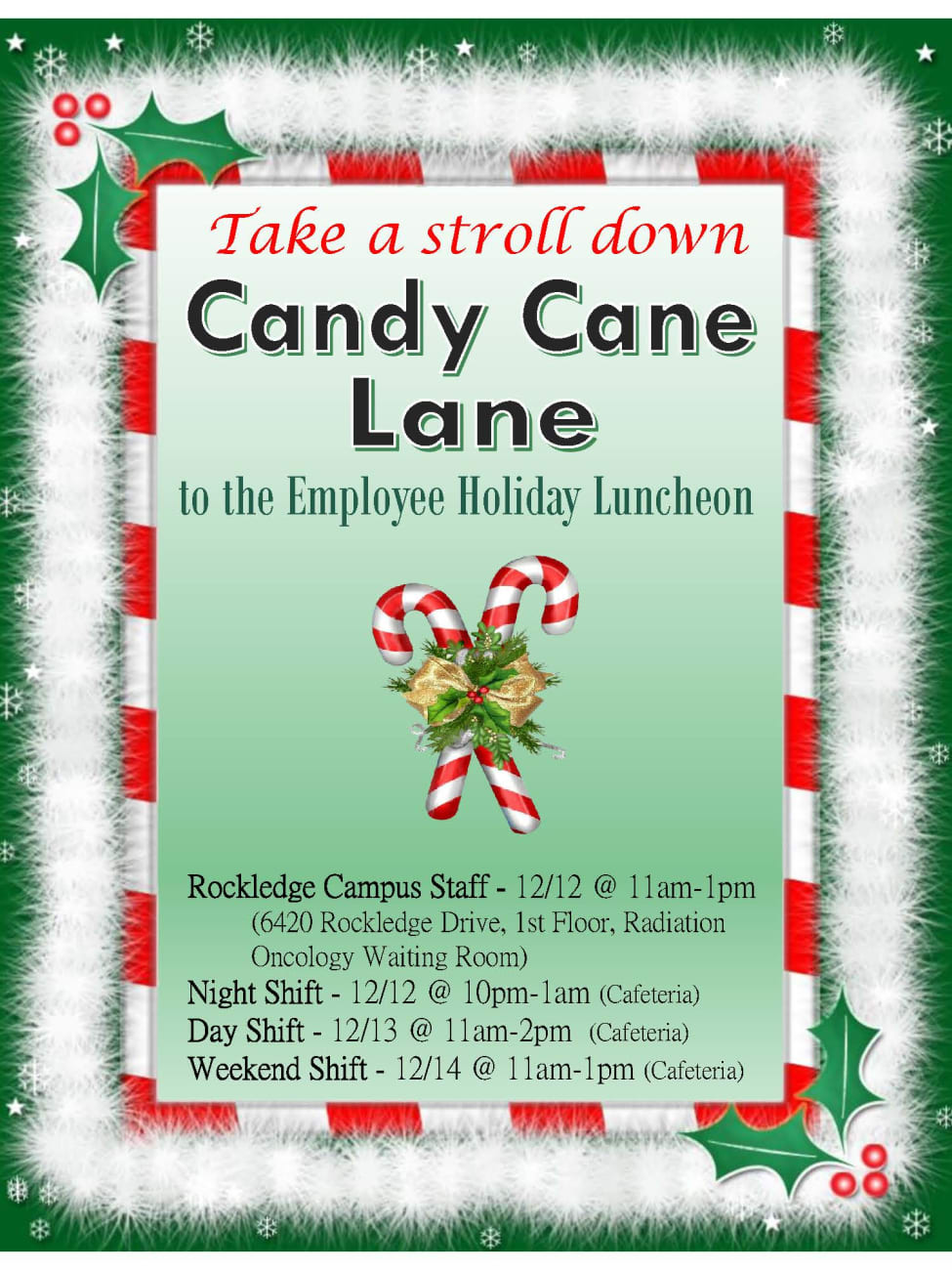 Save the Date: Symposium on Humanism and Medicine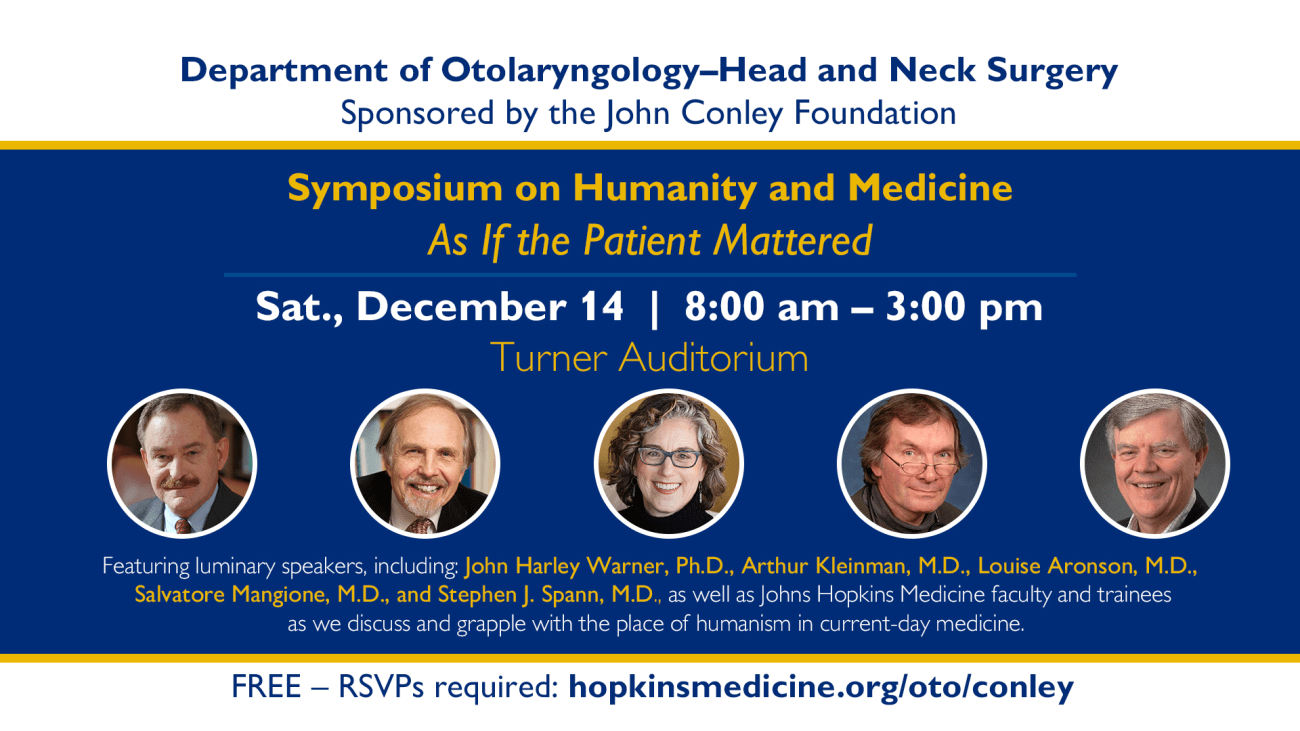 The John Conley Foundation for Ethics and Philosophy in Medicine and the Johns Hopkins University School of Medicine will present the "Symposium on Humanism and Medicine: As if the Patient Mattered," in the Turner Auditorium at The Johns Hopkins Hospital on Saturday, Dec. 14, 2019, from 8 a.m. to 3 p.m. The event is free to attend, and free parking is available in the Washington Street garage.
The symposium will address topics such as burnout and wellness among health care professionals, as well as the erosion of the human relationship between provider and patient. Luminary speakers—including John Harley Warner, Ph.D., Arthur Kleinman, M.D., Louise Aronson, M.D., Salvatore Mangione, M.D., and Stephen J. Spann, M.D—will give presentations on these topics. 
For more information and to register, visit hopkinsmedicine.org/oto/conley.
Employee Referral Program Wave Two
Wave two of the Johns Hopkins Health System's Employee Referral Program (ERP) is now underway. Please review the updated list of bonus-eligible positions on the ERP site and refer individuals who may have the skills and experience needed for these roles. You can also download the complete rules and guidelines, a step-by-step SuccessFactors program referral guide, and eligible positions and bonus amounts. Contact the HR Solution Center at 443-997-5400 or hrsc@jhmi.edu with questions.
Montgomery County Medical Society December Newsletter
Download the latest issue of the Montgomery County Medical Society newsletter for upcoming complimentary CME opportunities, special events, reporting updates and more.
MEDICAL STAFF CALENDAR
CONTINUING MEDICAL EDUCATION
Johns Hopkins Medicine Continuing Medical Education Series
Dec. 11: Translational Research Conference "Precision Imaging and Therapy"—to access click here. Text CME Code 22737 to 443-541-5052 up to eight hours after the event. 
Dec. 12: Surgical Grand Rounds—to access click here.
Dec. 13: Oncology Grand Rounds "Recent Drug Approvals in Acute Myeloid Leukemia"—to access click here. Text CME Code 24110 to 443-541-5052 up to eight hours after the event.
Dec. 13: Medical Grand Rounds "Art of Observation & Observation of Art" and "Can the Specialty of Oslerian Generalist Survive?"—to access click here. Text CME Code 24642 to 443-541-5052 during the live-streaming activity.
Dec. 13: Informatics Grand Rounds "The Forces Driving the Data Explosion and LifeBridge's Efforts to Contain the Fallout"—to access click here.
Epic Upgrades Coming Tomorrow
An Epic Upgrade is coming on Thursday, Dec. 12. Please review the links for the Epic Upgrade and Inpatient Providers.
Providers should download Haiku to their mobile device to take advantage of numerous features—Secure Chat, event notifications, push notifications for results, mobile ordering and much more. Haiku can now be downloaded without having to install the Johns Hopkins Mobile Device Management. Please contact Provider Support, Michelle Christ, or a member of the Clinical Informatics team for assistance.
For Epic Secure Chat, staff will begin to sign-in to their department to allow messages to be sent to a clinical role: Nursing, CM/MSW, Radiology Techs and Crisis Therapists for nursing units. This will allow messaging to roles such as 'Charge Nurse' without having to know who exactly the person is that is working in that role. Please check out these links to a short video and tip sheet.