NEWS & REMINDERS
Visit the SHIP site for COVID-19 related resources and information for Suburban staff.
Additional resources are avaialbe on the JHM Hospital Epidemiology and Infection Control website and the JHM Internal Resource Portal.

COVID-19 Updates
Unit Changes
We have closed 2400 as a COVID unit due to the continued and sustained drop in COVID patients. This unit will remain closed until needed for non-COVID med/surg volume. It will also stay intact with HEPA filters should we need the flexibility to use it for COVID in the future. Suburban's current COVID units are 3200, 3400 and 6400.
Resuming In-Person Care at Outpatient Facilities
On May 18, JHM announced that six Ambulatory Surgery Centers (ASCs) opened for select elective adult and pediatric surgeries and procedures. On June 3, JHM resumed offering more in-person primary and specialty care at its hospital-based outpatient clinics and community-based practices across the system. Read this memo for more information and click here to read about the measures JHM is taking to help prevent the spread of COVID-19 when patients come in for care. Be on the lookout for additional information on the resumption of ambulatory care and elective procedures at Suburban.
End-of-Life Visitation
A maximum of 2 visitors total (NOT 2 visitors at a time) are permitted for a visit at end-of-life. Please review the policy for visitors of patients with suspected or confirmed COVID-19 at Suburban Hospital for end-of-life or other circumstances. For additional guidance, please download the visitor exception workflow algorithm.
COVID-19 Self-Monitoring and Testing
Please download and continue to use this self-monitoring log. You can also download the JHM emocha Health self-monitoring app from the app store and follow the instructions sent via text message to enable remote clinical monitoring and engagement. The Employee COVID-19 Call Center (ECCC) is open from 7 a.m. to 7 p.m. seven days a week and can be reached at 443-287-8600 or 833-546-7546 to answer questions and schedule testing at Suburban's drive-through site. 
As the capacity for COVID-19 testing increases, employees may be tested in locations other than Johns Hopkins Medicine. Even if you have no symptoms, employees are required to report any positive RNA-based COVID-19 test (not the antibody test) to Occupational Health Services so that appropriate follow-up can be conducted. Download this memo to learn more.
PPE Reminders
Universal masking remains in effect for all parts of the hospital. Anyone who enters a patient room must wear a face mask and face shield. Staff can get a new face mask if your current one is damaged, soiled or moist. Contact your nursing supervisor for a replacement mask. Staff are also able to get a new face shield if the one you have is damaged or cracked. Security in the North Building Main Lobby can give you a new one and also refill hand sanitizer bottles.
Please continue to wear an N95 mask in the ED as we continue to see both COVID and non-COVID patients. You do not need to wear an N95 on non-COVID units, including 2400.

White Coats for Black Lives Commemoration
As part of a national effort to demonstrate support for equality and racial justice, the Johns Hopkins House Staff Diversity Council organized a #WhiteCoatsForBlackLivesobservance. On Friday, June 5 at 1 p.m., staff from across JHM came together at their respective locations to commemorate George Floyd, Breonna Taylor and the many black lives lost to police brutality. While led by physicians-in-training, the observance was not just for doctors. The white coat represents health care as a profession, and we are all committed to the care of our patients and community.

Staff from throughout Suburban came out to the garden area behind the North Building to show their support. After remarks by LeighAnnSidone and a prayer by Chaplain Philip Ridley, staff took a knee for 8 minutes and 46 seconds to commemorate the time that a police officer put his knee into George Floyd's neck. Jacky Schultz ended the reflection with an expression of hope, healing and coming together.
Revised Schedule for 2020 CPR Renewal Classes
Please note the revised schedule of CPR renewal classes for health care providers for the remainder of 2020: 
June 16, 18, 24 and 25
July 9, 21 and 23
August 6 and 20
September 10 and 24
October 8 and 22
November 5 and 19
December 10
Three class times will be offered on each date:
8 a.m. to 10:30 a.m.        
11 a.m. to 1:30 p.m.                    
2 p.m. to 4:30 p.m. 
Pre-registration is required prior to class. To register, email Dorothy Atatsi at datatsi1@jh.edu. Give the expiration date of your current card, department and best phone number where you may be reached.
Please Bring/Wear to Class:
Your mask, hand sanitizer and water bottle (no food)
Old CPR Card
Review the CPR materials (on your unit) and check your work email.
Location: 6001 Montrose Road, Suite 200 A, Rockville, MD 20852
(Parking will be validated)
Pre-registration required prior to class
If you're unable to attend, please cancel at least 48 hours ahead of scheduled class. Call 301-896-3838 Monday to Friday, 9:30 a.m. to 3 p.m.
Mihail Zilbermint, M.D. Published in the Journal of Diabetes Science and Technology
Congratulations to Mihail Zilbermint, M.D., Chief of Endocrinology, Diabetes and Metabolism at Suburban Hospital, and his Johns Hopkins colleagues Carter Shelton and Andrew Demidowich, M.D. on publishing the article "Inpatient Diabetes Management During the COVID-19 Crisis: Experiences From Two Community Hospitals" in the Journal of Diabetes Science and Technology.

Take Advantage of Suburban's Resiliency Center
Suburban's Resiliency Center is a place for all staff to unwind, relax and decompress. Sessions offered throughout the day include:
Talk Circles (stress management)
Open Art Studio
Music Relaxation Therapy
Chair Yoga
Spirituality
Mindfulness Meditation Sessions (Monday – Friday at noon, 1 p.m. and 4 p.m.)
Brief Individual Sessions
Relaxation Lounge
The Resiliency Center is located on the 4th floor of the South Building and is open 7 days a week from 11 a.m.—10 p.m. After hours, there is a relaxation lounge open outside of the suite in Interview room #3.
#FitfortheFrontLine Fitness Challenge
Suburban is participating in the #FitfortheFrontLine national fitness challenge to support frontline healthcare workers. Donate and join us for a Zoom barre class on Thursday, June 11, at 10 a.m. or a Yoga class on Friday, June 12 at noon. Post a picture of you with the #FitfortheFrontLine and #SuburbanStrong hashtags. Challenge your colleagues, friends and family to donate and get fit.
MEDICAL STAFF CALENDAR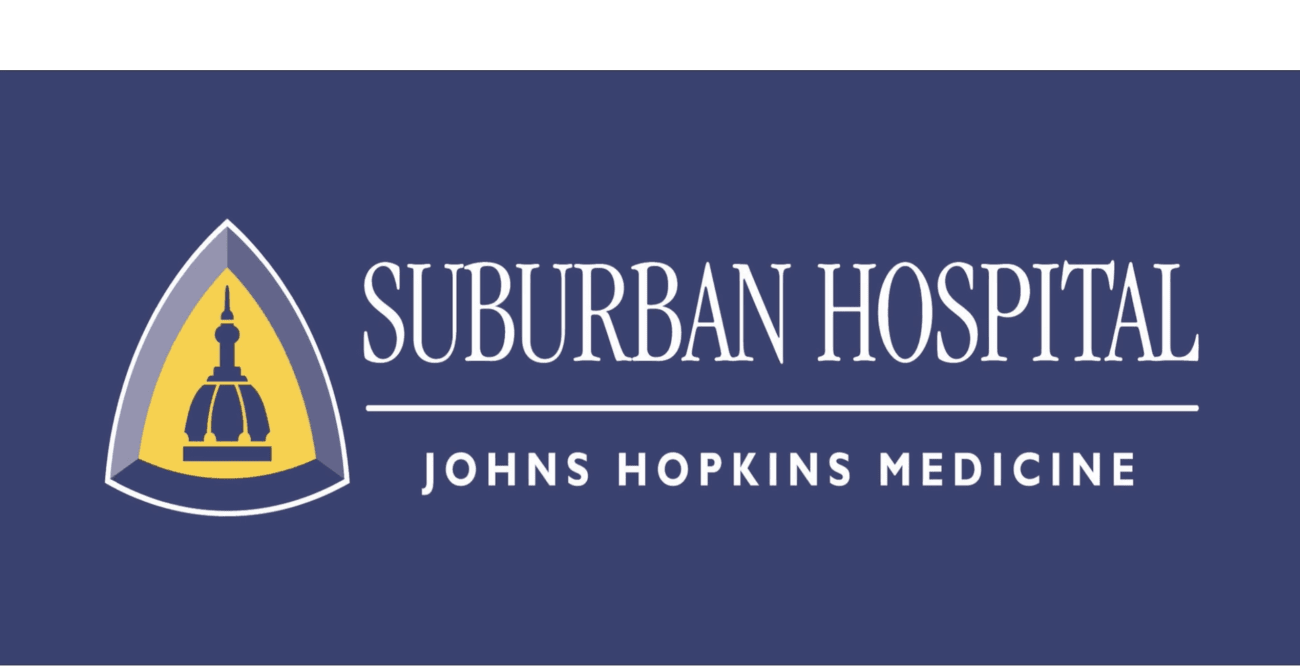 Click here for the June 2020 calendar on HopkinsGreaterWashingtonMD.org. 
CONTINUING MEDICAL EDUCATION 
Johns Hopkins Medicine Continuing Medical Education Series 
June 10: Assistant Professor Summer Lecture Series "Developing Glutamine Antagonists to Precisely Target Molecular Subgroups of Pediatric Cancers"—to be streamed online via Zoom (Meeting ID: 966 0114 7697; Password: 851844). Text CME Code 22763 to 443-541-5052 up to eight hours after the event.
June 12: Oncology Grand Rounds "Updates in the Management of Metastatic Gastrointestinal and Pancreatic Neuroendocrine Tumors," "Surgical approach to metastatic pancreatic neuroendocrine tumor" and "Use of Lu177 Dotatate in Neuroendocrine Tumors"—to be streamed online via Zoom (Meeting ID: 982 8898 9597; Password: 787849).
RESEARCH CORNER
COVID-19 Research Opportunities for Employees
JHM has three new research studies in which employees can participate, including one for ED nurses, physicians and other employees studying whether health care workers can be reinfected with COVID-19. This study is led by Aaron Milstone, principal investigator (IRB00249350). Learn more about participating in this study and others open to Johns Hopkins staff. Your participation in any of these studies is voluntary and your job will not be jeopardized if you decide not to participate.
EPIC TIPS OF THE WEEK 
Arrival COVID-19 Screening Tool (Patient Guide)