NEWS & REMINDERS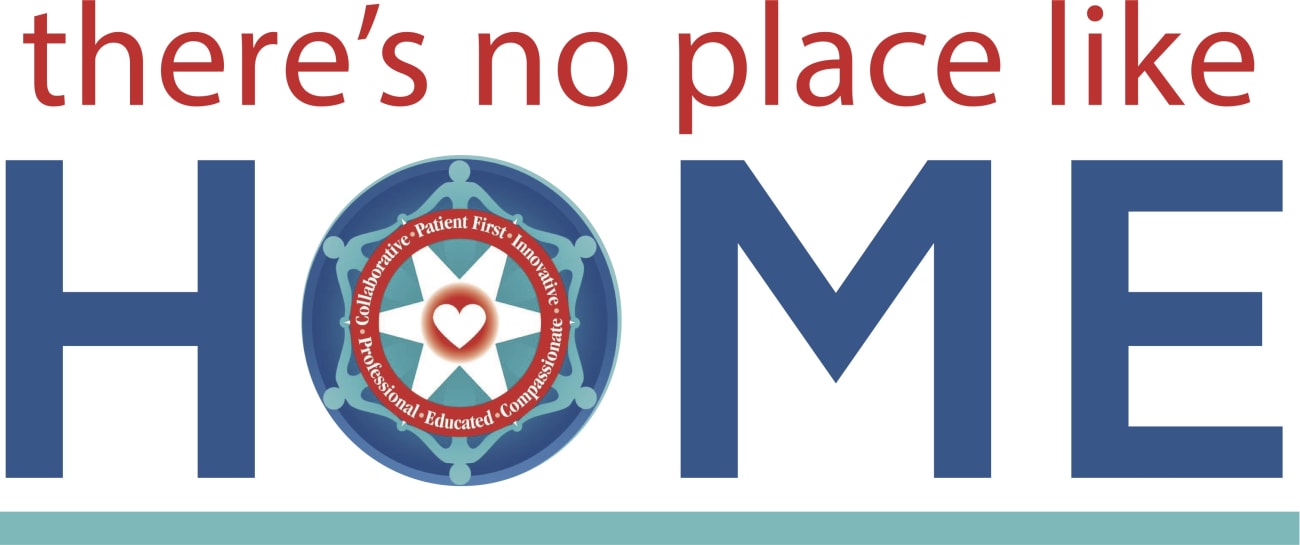 It's National Nurses Week
Please join us in celebrating National Nurses Week, May 6 – 10, and thanking all of Suburban's nursing staff for their amazing work and incredible dedication to providing outstanding patient care.
There is a series of events planned throughout the week to thank all nurses for their hard work and ongoing commitment to our community, including a roving nourishment cart, a gratitude corner, pet therapy, table top massages sponsored by the Suburban Hospital Foundation and more. The week culminates with a Nursing Awards Ceremony and Tea on Friday, May 10 from 2 – 4 p.m. in the auditorium. Click here to see the  full schedule of events.
Study by Mihail Zilbermint, M.D. Highlights Benefits of Specialized Programs for Hospitalized Diabetes Patients
Congratulations to Mihail Zilbermint, M.D., Assistant Professor of Medicine at Johns Hopkins University School of Medicine and Director of Endocrinology, Diabetes and Metabolism at Suburban Hospital for his recent study on  inpatient diabetes management service, length of stay and 30-day readmission rate of patients with diabetes at a community hospital. The article, which you can read here, was published in the Journal of Community Hospital Internal Medicine Perspectives.
2019 Clinical Awards Nominations
The Office of Johns Hopkins Physicians is currently accepting nominations for the 2019 Johns Hopkins Medicine Clinical Awards for Physicians and Care Teams. The awards are designed to honor physicians and care teams associated with The Johns Hopkins Hospital, Johns Hopkins Bayview Medical Center, Howard County General Hospital, Sibley Memorial Hospital, Suburban Hospital, Johns Hopkins All Children's Hospital and Johns Hopkins Community Physicians who embody the best in clinical excellence. Winners will be selected this summer and will be recognized at the annual meeting of the Office of Johns Hopkins Physicians on Tuesday, Dec. 3, 2019. Click here for more information about the nomination process and a brief video.
The deadline for nominations is Friday, May 24. Please contact Heather Keating at hkeatin2@jhmi.edu to submit nominations for staff associated with Suburban.
Connect, Partner, Reflect: Everyday Communications with Patients and Staff
Learn about evaluating the phases of communication to create a better patient experience during an upcoming Connect, Partner, Reflect course. This instructor-led course is being offered May 10 from 9 – 10:30 a.m. on the East Baltimore campus. Search for "Connect Partner Reflect 101" in myLearning to register. Find out when other dates are available.
MedChi Educational Series on Physician Dispensing
Are you looking for approved CME courses related to prescribing and dispensing opioids and other medications? The Maryland State Medical Society (MedChi) has developed the Physician Dispensing Educational Series to meet the educational needs of physicians. Click here to access the site and learn more.
Scheduled Power Outages
As part of the Suburban Campus Transformation project, we are transferring the emergency backup power source from the temporary generators in front of the hospital to the new Plant Operations generators in the basement. The final power outage is scheduled for Friday, May 10 from 9 p.m. – Saturday, May 11 at 5 a.m. Incident Command will be active during the transfer, and there are no anticipated closures to EMS. Suburban will go on diversion only if unexpected outages impact ED operations. Please contact Incident Command at 301-896-2861 with any questions during the outage.
Please contact Incident Command at 301-896-2861 with any questions during these power outages.
Graduation Announcements
It's that time of the year again! If you have children or grandchildren who are graduating from high school or college, and would like to share the good news and their future plans with your physician colleagues, please email Michelle Christ at mchris30@jhmi.edu and we'll publish an announcement in Progress Notes.
MEDICAL STAFF CALENDAR
Click here for the May 2019 calendar.
CONTINUING MEDICAL EDUCATION
Johns Hopkins Medicine Continuing Medical Education Series
May 9: Surgical Grand Rounds "A Tale of Two Programs and a Bit More"—to access click here. Text CME Code 16828 to 443-541-5052 fifteen minutes prior to start.
May 10: Oncology Grand Rounds Rounds—to access click here.
May 10: Medical Grand Rounds "64th Annual Philip A. Tumulty Topics in Clinical Medicine"—to access click here.
RESEARCH CORNER
Few Adults Getting Much Needed Diabetes Prevention
After looking at data from the 2016 National Health Interview Survey, Johns Hopkins researchers report that few American adults who are eligible for diabetes prevention programs are participating in or being referred to them. Learn more about this research.
New Treatment Shows Potential to Combat Obesity
After a yearlong clinical trial, researchers report that bariatric embolization, a minimally invasive procedure for obesity, successfully led to weight loss, mood improvement and appetite suppression. Read more about how the experimental procedure could be a tool to safely combat obesity.
Submit Abstracts for the Critical Care Rehabilitation Conference
If you or your team are bridging the interdisciplinary gap to better create a culture based on proactive rehabilitation, consider submitting an abstract for a poster or oral presentation at the Eighth Annual Johns Hopkins Critical Care Rehabilitation Conference in October. Abstracts are due on June 30. Learn more about the conference and abstract requirements.
HOPKINS GREATER WASHINGTON MD HIGHLIGHT
Hearing Loss in Head and Neck Cancer Patients
Visit HopkinsGreaterWashingtonMD.org to read about a literature review on hearing loss sustained in head and neck cancer patients receiving cisplatin-based chemoradiationchemotherapy and/or radiation by Brandi Page, M.D., Assistant Professor of Radiation Oncology and Molecular Sciences for Johns Hopkins Radiation Oncology Department at Suburban Hospital, and Nicole Schmitt, M.D., Assistant Professor of Otolaryngology at the Johns Hopkins University School of Medicine and surgeon at Suburban Hospital.
CREDENTIALED AT SUBURBAN 
Otolaryngology Specialists
For a list of Otolaryngology (Ear, Nose and Throat) Specialists practicing at Suburban Hospital, click here.